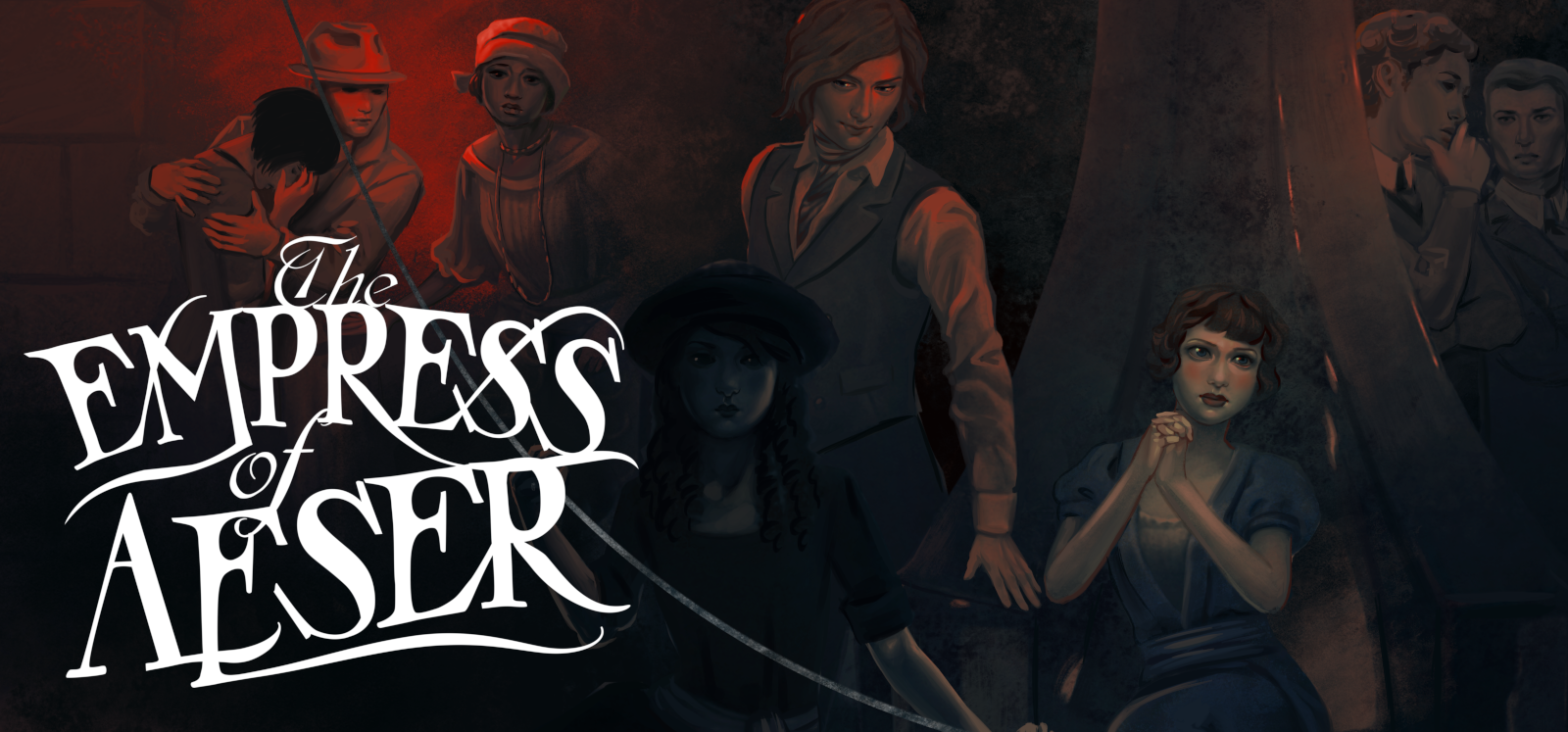 The Empress of Aeser
The fictional library you didn't know you wanted...
---
We were featured by Best of #MadeWithUnity on Youtube. (Video above). The video is actually of a test done in Unity, both to get a feel of Unity's Timeline and to figure out usage of shaders and lighting. You can see more quick tests on our Youtube, where we've posted some short test concepts (although the final game won't be in portrait mode).

Wait, wasn't this game 2d...?
If you haven't followed development on our other social media sites, you might notice that the game's page still has 2D screenshots while this update appears to have 3D artwork. (Although the original demo had plenty of 3D elements made to look 2D). When the game is ready to show for a major update, all that will be replaced.
Why switch to 3D? I wanted more animation for this game, but I was working against the cutout style seen in the demo. I initially settled on a cutout style because I needed to simplify the style for the purpose of animation. However, my strong suit is more of an illustrative/painterly realism like in my previous game, Tell a Demon. I looked into several options, like Live2D, but I didn't like how the default behavior imposed its own (kinda bouncy) animation style. Looks great for less realistic characters, but I figured I'd be fighting against it for my characters. Further, I would need to paint, cut out, and rig every angle. By that point it's just easier to make 'em in 3D. So I did.

The Library Returns
If you are a Patreon subscriber, you may have played the first demo version of the Empress of Aeser. In that version, there were a handful of relevant documents in the library. Now there's over 200 cards in the card catalog, some leading to books or manuscripts that are relevant to puzzles, others contain optional mysteries, and others yet are there for worldbuilding. While it wouldn't be possible to include actual books, the player character still has thoughts on all of 200+ of them, adding another 11,000 words to the wordcount, making this episode about 60,000 (I think) as of this writing.
You can ignore the library, too, if lore isn't your thing, or access it on an as-needed basis when there's something in the world you want to know about.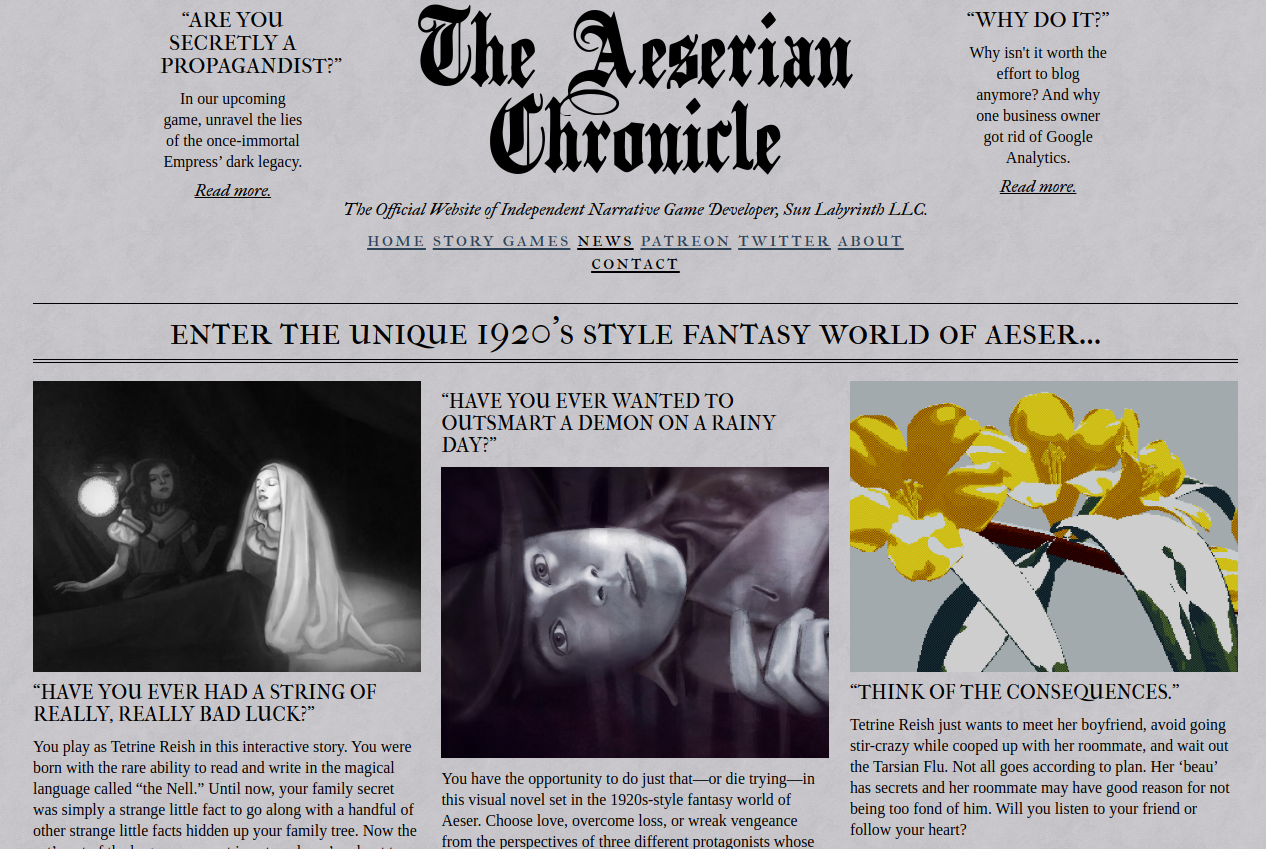 New Website
Our WordPress site was getting a bit clunky, so I decided to axe WordPress so I decided to clean it up. Now it's designed to look and feel like the newspapers that show up from time to time in our games. You can check it out here. There is a new extras section.
There is also a new World of Aeser page with new character bios. People have asked me about that several times now, and I finally got around to it.
Patreon
As usual, more previews and background, with the occasional personal anecdote, available to Patreon subscribers.
-S. A. Welland
Writer/3D Artist/Illustrator, blah blah blah